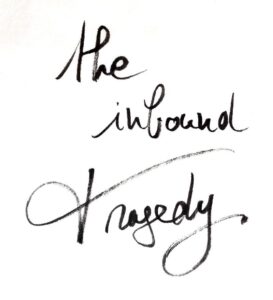 Le Japon a connu une croissance spectaculaire en tant que destination touristique, passant de 8,6 millions de touristes en 2010 à 19,7 millions en 2015, puis à plus de 32 millions en 2019, avec un objectif gouvernemental de 40 millions en 2020, année olympique. Cette affluence a engendré une expansion rapide du secteur touristique, qui représente (en 2020) 2,3 % du PIB. Néanmoins, cette croissance fulgurante d'un tourisme de masse a soulevé des problèmes de surtourisme et a exacerbé la xénophobie latente des Japonais envers les populations asiatiques. Malgré la tension économique causée dans certains secteurs par la brusque disparition des touristes étrangers, certains estiment que cela n'est pas aussi préjudiciable qu'annoncé.
La fermeture des frontières signifie également une absence de départs, les touristes Japonais restant au Japon. Frustrés de ne pas pouvoir voyager à l'étranger, les Japonais chercheront-ils à vivre une expérience étrangère au Japon ou à redécouvrir leurs racines et leur patrimoine.
La pandémie de COVID-19, ainsi que les éventuelles pandémies ou évènements écologiques et planétaires suivants, ne faciliteront pas la réouverture des frontières, des quotas seront sans doute instaurés, il serat difficile de revenir durablement à la liberté du tourisme que nous avions connu ces dernières décennies.
Ce changement de paradigme ouvre de nouvelles opportunités aux premiers à en saisir les dimensions et à s'adapter.
Nul doute que le marché japonais aura besoin des compétences d'experts étrangers dans ce processus rapide et nous orientons une partie de nos capacités dans ce sens.
JAPAN EXCEPTION ? Mai 2020
Japan lately opened itself as a tourist destination, jumping from 8,6 millions tourist in 2010, to 19,7 in 2015, over 32 in 2019, and japanese gouvernement targeting 40 millions in 2020. As a result, most tourism businesses and regions builded in a rush their tourism economy to become 2,3% of the GNP. Mostly towards mass tourism, gaining jamming from the overflow, complains of "tourism pollution", re-enforcing a certain japanese xenophobia towards asiatic populations … although some areas are in economic crisis, voices also whisper louder and louder that this might not be a so bad thing in the end.
Corona 19, and the one that may follow, will not facilitate the reopening of frontiers and quotat might appear. Meanwhile, no inbounds means also no outbounds, the Japanese will travel domestic. Frustrated from not going abroad, Japanese shall try to find an abroad experience in Japan or go for the discovery of their roots and patrimony. Either way, it is a whole new market opportunity open to the first to size it, evolve to adapt.
My guess is that japanese market will need foreign experts' skills in this speed process and we are shifting part of our capacities towards this market.
THE JAPAN EXCEPTION ? (May 2020)